ViolinandCello.com features music editions by McKinley & Co, a mother and daughter team based in Altadena, California. Its founders are Anne McKinley, violinist, and Corrie McKinley-Potter, harpist. We are here to provide you with beautiful and playable music, mostly for violin and cello.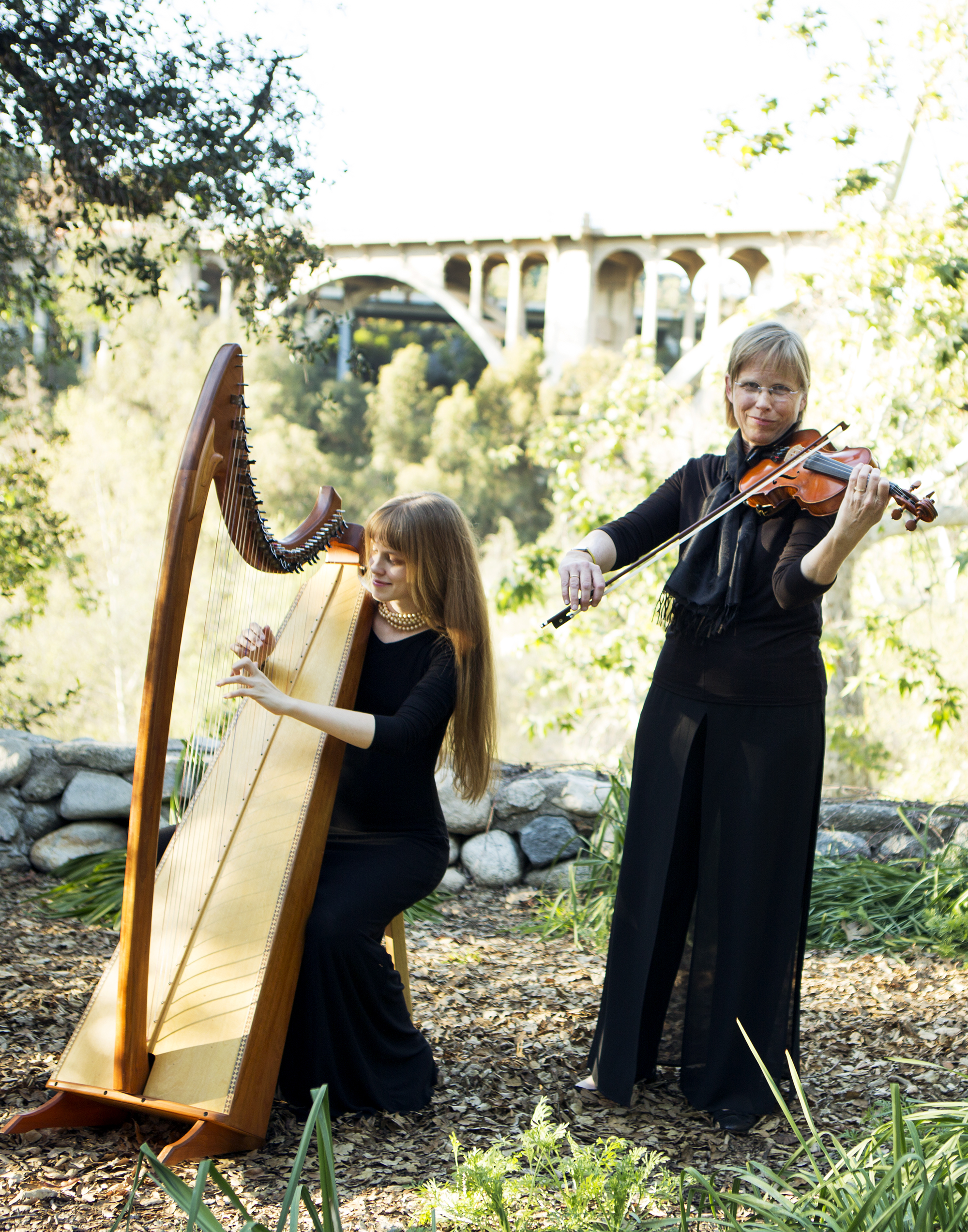 The violin and cello take turns with the melody on this 8th-century Irish hymn.
,
Price $3.00

Heard at the end of the movie "Master and Commander", this piece makes a joyous recessional. The violin and cello take turns playing the solo line. Includes chord symbols for guitar, etc.
Price $5.50

This famous dance movement from J. S. Bach's Partita No.3 in E Major for solo violin is arranged for violin and cello duo, without chord symbols.
Price $5.00
I love your arrangements and have purchased just about all of them. I was wondering if you plan on arranging any more pieces. Keep me posted!!
I love your arrangements, I wish you had more. They are for my daughters to play in Church…They are leading the worship music this weekend mostly from your arrangements.
Thanks once again and keep them coming!
I use many of your arrangements. They are beautiful. I always have very pleased listeners and they complement the arrangements all the time. Thank you again for doing [my custom arrangement] on such short notice.
Please Contact Us if you have questions or special needs, including custom arrangements.
Satisfaction Guaranteed
It is our goal to provide excellent products and friendly service.
If you are not completely satisfied with these products for any reason, please contact us